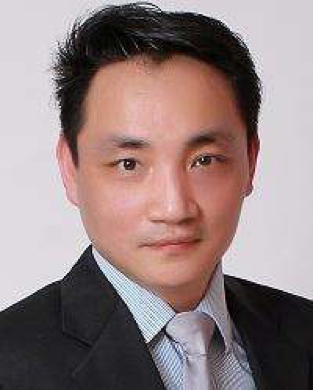 Qiang Jia,

President of 9th ASNMT Annual Meeting
President of CSNM Nuclear Medicine Technology Division
Professor, Tianjin Medical University General Hospital
From May 9-12, 2019, we are going to hold the 9th ASNMT meeting at Shanghai Sanjiagang Greenland International Resort in Shanghai, China.
On behalf of the President of 9th ASNMT Annual Meeting, we sincerely invites you to submit abstracts for oral/poster presentations at the Annual General Meeting of the 9th ASNMT in Shanghai China.
This is the first time that ASNMT hold annual meeting in China, we hope you can enjoy both academic and friendship festival in Shanghai.
Shanghai is waiting for ASNMT and all of our members.
300US$ covering 3nights hotel,
3 dinner and Full registration to both ASNMT and 2019AOCNMB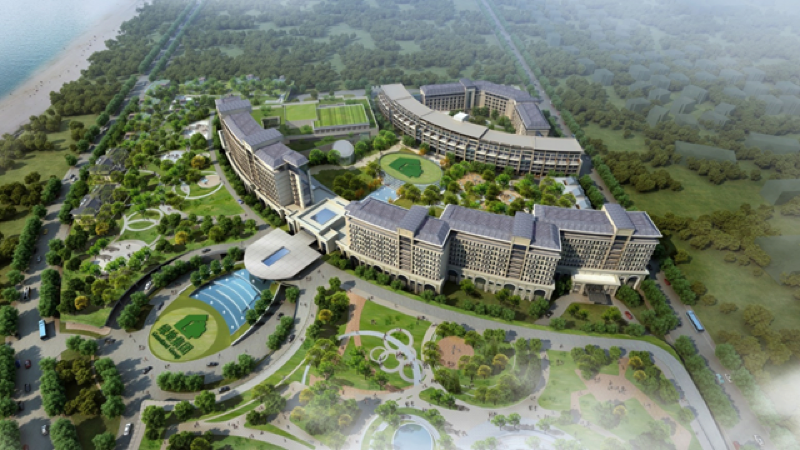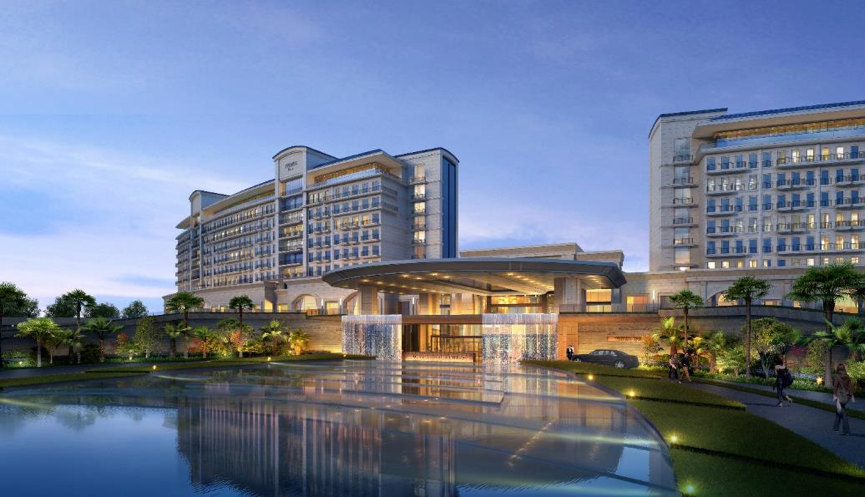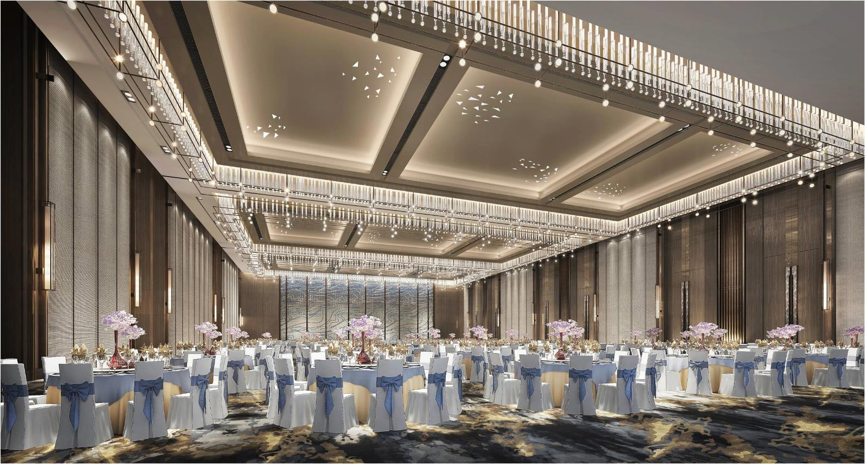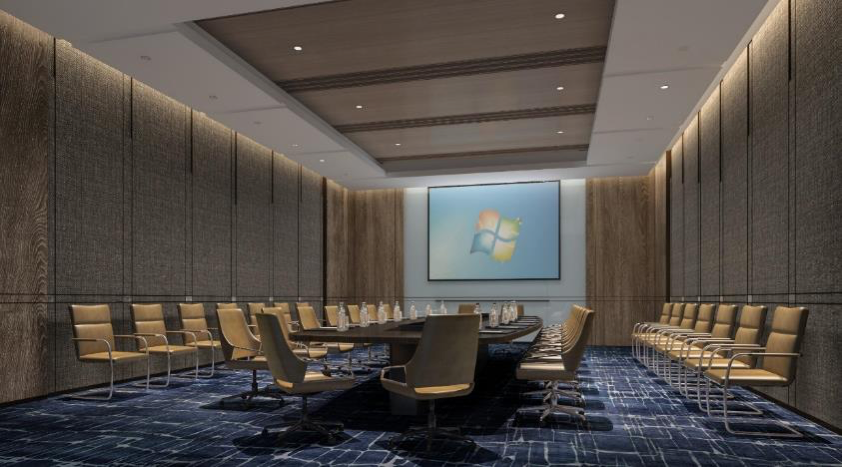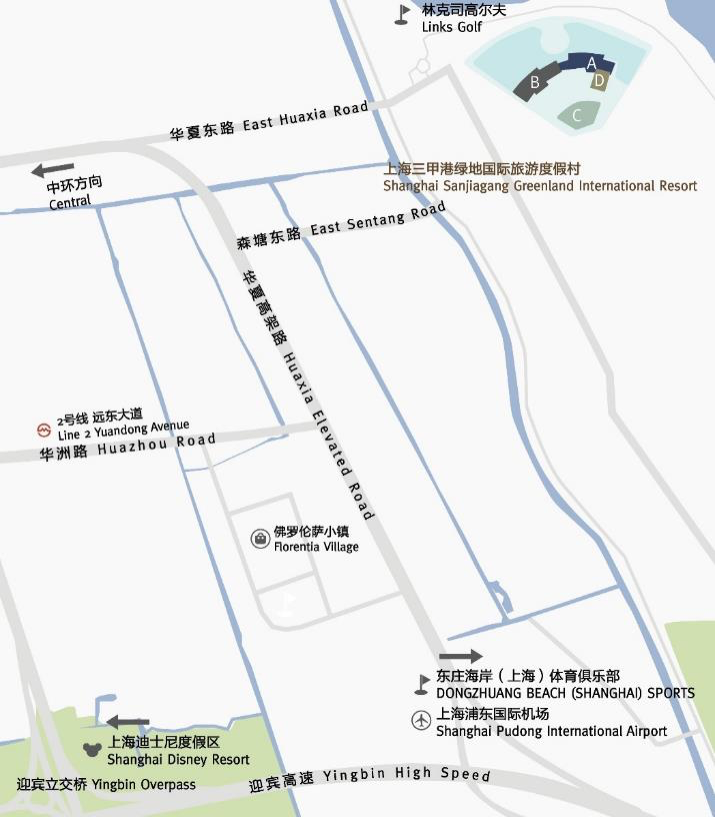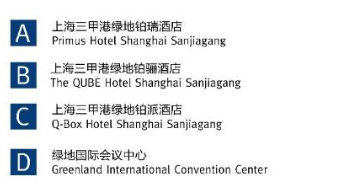 Location
Located at Huaxia Coastal Zone, the hotel borders the East China Sea; adjacent to Shanghai International Tourism Resort, Florentia Village outlet, Links Golf, Shanghai Jinqiao Export Processing South Zone, and it takes only 10mins' drive to Shanghai Pudong International Airport.
The resort is one of the leading ecological cluster resorts, the largest hotel groups and among the most sought after tourist destinations.
Deadline of the abstract submission
Important Dates:
Deadline of the abstract submission:2019-02-15
Announcement of Abstract acceptance:2019-04-12

Deadline of the early-bird registration:2019-02-28

Annual Congress date:May 9-12, 2019

Please ask the details to the society your county.

(Ref; Link of the top page of ASNMT)

1) Final Dead-line of the Abstracts submission
 ▷  Feb 15, 2019


2) The form of article (especially, maximum length of the words)
Abstracts should not exceed 300 words (excluding title and authors) and should be well structured stating the Purpose, Materials and Methods, Results, Conclusion and Key words of your chosen topic.
Abstracts should be written in Microsoft Word and may not include tables, graphics or pictures.


3) Theme of the article
・Clinical application and State of the art trend of Gamma Camera

・Utilization and Latest trends of PET/CT & Radiopharmaceuticals

・Status and Clinical application of Radiation Therapy

・Patient Dosimetry
4) How many articles as oral presentation? Could you accept for each country/region?
We are planning to accept 4 to 5 oral presentations for each country/region.
5) Could you accept the poster presentations? Then yes, how many?
If there are posters, please send me them (2-3 articles).
6) Language
English (Abstract, Presentation and Discussion)
7) Awards
Excellent Thesis Award (One person per country/region)
8) Abstract Submission
Official Web of AOCNMB,
http://www.aocnmb2019.com/en/index.aspx
STEP 1:Register and Log in as 9th ASNMT Congress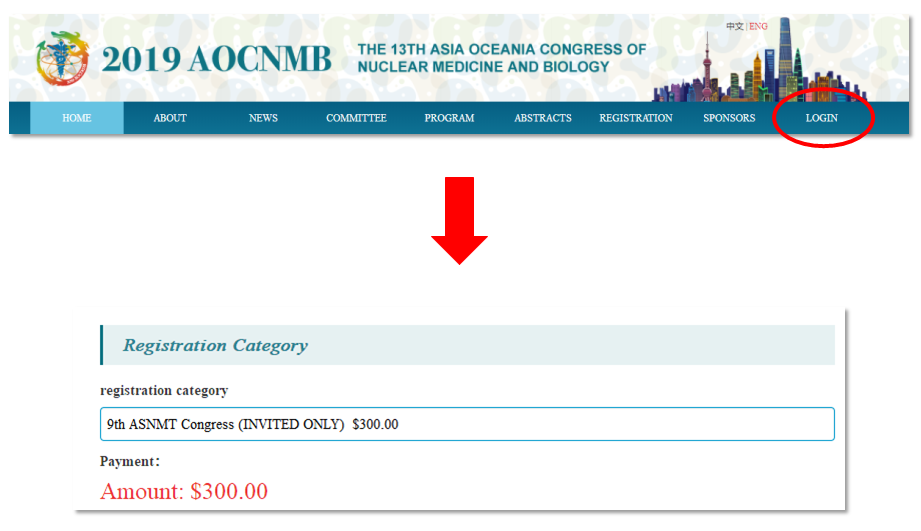 STEP 2:Download Abstract Template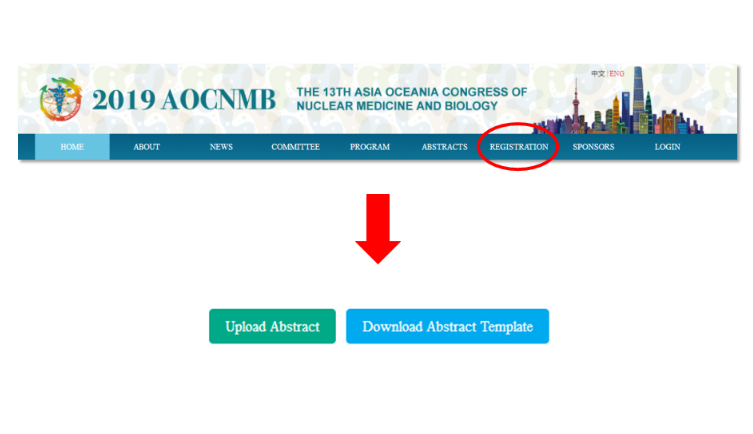 STEP 3:Upload abstract, please choose 9th ASNMT Congress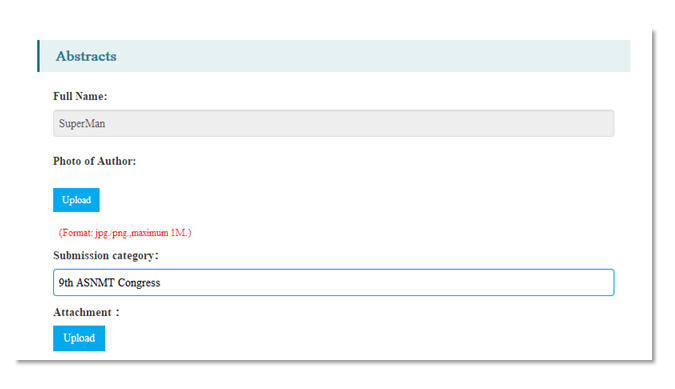 9) Contact Information
9th ASNMT annual meeting Secretariat

Mobile:+8618930177498

Zhibin Yuan, yuanzb#sh163.net, (Translate # to @)