Greeting from ASNMT

 Nuclear medicine is a field of medicine where nuclear technology is peacefully used for treatment or diagnosis of disease. The progression of nuclear medicine was provided by the development of nuclear pharmacy, nuclear imaging equipment and technology.

 Nuclear pharmacy has long history of development that started from NaI-131 for radiotherapy of thyroid cancer and has reached the advanced stage of exploring radiopharmaceuticals for amyloid imaging. The history of scanner development started from the world's first scintillation camera implementation in 1958 and went on to positron emission tomography (PET) in 1975 and single photon emission computed tomography (SPECT) in 1976.

 Nowadays combined imaging systems composed of structural imaging modality (CT, MR) and functional imaging modality (PET, SPECT), such as positron emission tomography/computed tomography (PET/CT), positron emission tomography/magnetic resonance (PET/MR) and single photon emission computed tomography/computed tomography (SPECT/CT) have developed and been introduced into clinical practice. Therefore, for the effective and appropriate use of this state-of-the-art equipment, progress and standardization of "Nuclear Medicine Technology" is essential. As diagnostics have been integrated with therapy giving rise to "Theranostics", importance of "Nuclear Medicine Technology" has increased more than ever before.

 Recently, nuclear medicine in the Asian region is expanding very rapidly. The ASNMT takes part in activities related to research, education and international exchange in cooperation with nuclear medicine technologists from Asian countries and all over the world, in order to promote development of nuclear medicine technology in Asia.

Objective

 ASNMT holds the annual congress for mutual exchange in academic and clinical nuclear medicine technology since 2011.
 Our objective is to contribute to the development of nuclear medicine technology in the Asian region through the many technologists who attend the annual congress from various countries.
 In addition, we will carry out the activities in order to generate the ASNMT outcome for the future with mutual cooperation.
History

Each society of nuclear medicine technology in the Asia region builds relationships binationally.
To organize nuclear medicine technologists in the Asian region, we started preparation to establish a new society in 2010 in Omiya, Japan.
The first annual congress of ASNMT was held in 2011 in Tsukuba, Japan.
Subsequent annual congresses were held as shown in the "Annual congress page".

Organization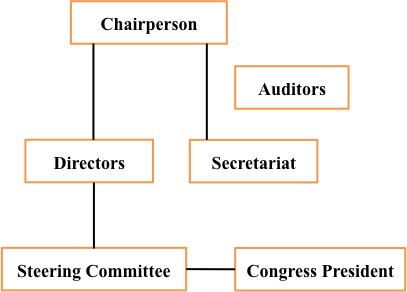 Directors
Tetsuo Katafuchi(JAPAN)

Hong-Jae Lee(KOREA)

Yang Bang-Hung(TAIWAN)
Steering Committee












Auditors
Secretariat General
Tomoaki Yamamoto(JAPAN)

Takayuki Shibutani(JAPAN)
Secretariat Office
Wakasugigurando Bld.bekkan702, 1-11-15, Higashitemma,

Kita-ku Osaka-shi,

Osaka, 530-0044, Japan